I'll be the first to admit that it's hard to keep up with the latest home decor trends. Not only are they constantly changing, but everyone's views vary wildly.
But if you're seeking inspiration, below are some of the top home design trends for 2019.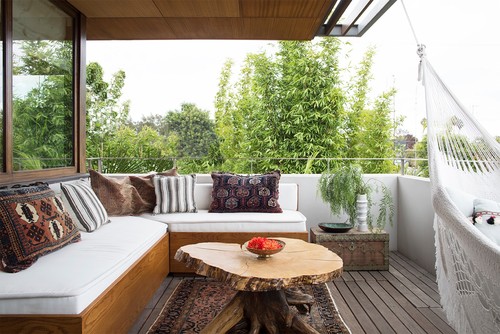 Photo by StudioHus
1. Artisanal Accessories
Anything that looks like the work of a detail-obsessed artisan is set to be a great design trend in 2019.
Whether it's a handcrafted coffee table, chair or even bathroom sink, a few artisanal accessories will look great around your home.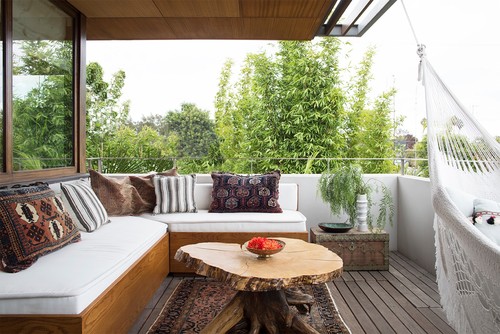 Photo by AIBD
2. Warm Colours
Warm colours are set to be a huge trend in 2019 - warm neutral colours in particular. Warm Beige and Taupe are two classic colours that can really give an elegant feel to your home.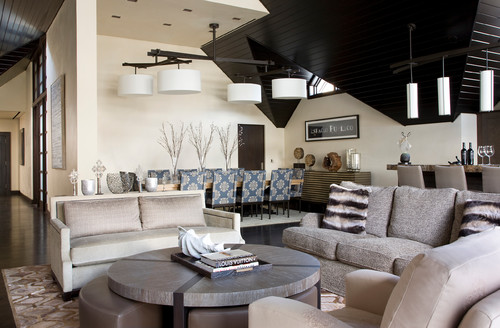 Photo by Greenauer Design 
3. Tweed
Consider adding some Tweed (a tightly woven wool) elements to your living room this year. Tweed is subtle and light and can brighten up your home. It's also a great match with velvets and other different fabrics!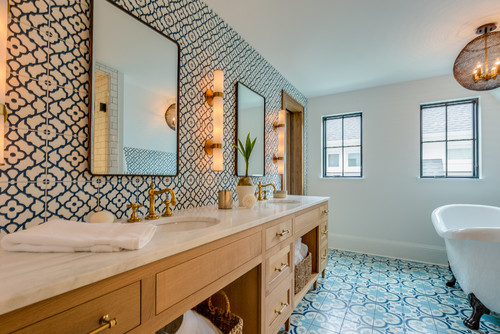 Photo by Kurt Baum Architects
4. Contrasting Tiles
Tiles are a great way to make a room stand out. That's why they work so well in bathrooms, where you can easily contrast the tiles on the wall with different tiles on the floor. Consider going for tiles with geometric and Moroccan designs to really transform your bathroom!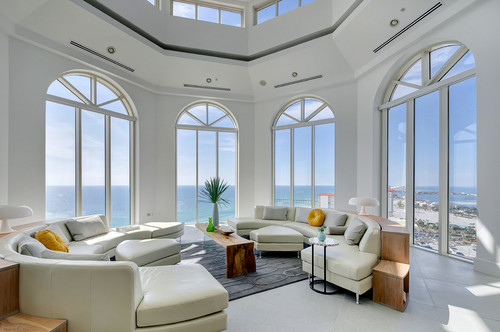 Photo by Emerald Coast
5. Curvy Furniture
Curvy furniture is set to be a huge trend this year, creating a more intimate feel in living rooms. Interior designers have high hopes for curved furniture this year, and say that curved sofas and chairs will create elegance and add comfort to your home.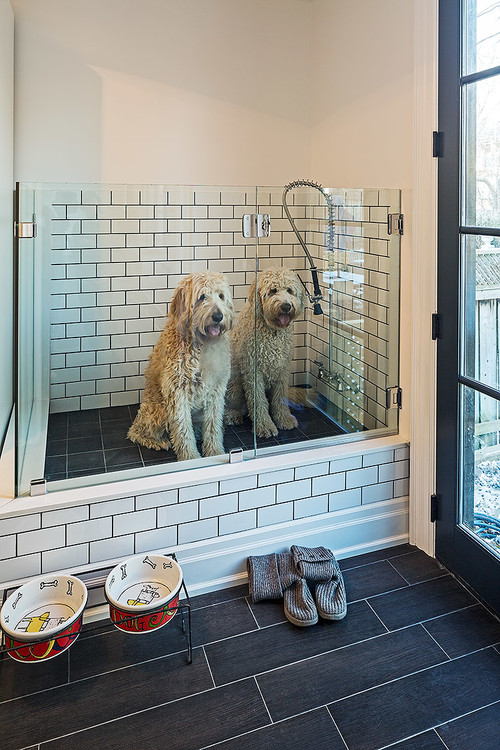 Photo by Peter A. Sellar
6. Dog Showers
Yep, that's right. Dog showers. 
Dog showers are a great way to keep the house clean after those morning walks, and they are set to be a big trend in 2019. Dog showers don't require much space, and can save you having to clean up after muddy paws! Dog's should deserve that extra bit of luxury. After all, they are our family members! 
Jordan Hayes
Social Media Marketing for Rainbow Realty
Are you thinking of selling your property? Contact us below! If you list your property with Rainbow Realty, we will provide you with a free energy certificate (required by Spanish law - worth €145) and a complimentary social media marketing campaign!