From touchscreen toasters to voice controlled ovens, we take a look at 7 of the most interesting smart kitchen appliances on the market!
1. Smart Countertop Oven from WLabs

The WLabs countertop device automatically detects what food you place in the oven and sets the right time and temperature to cook using one of its 11 cooking modes! It comes with a touchscreen built on the outside for manual controls. Along with food recognition, the oven also sends smartphone notifications and is compatible with Google Assistant and Amazon Alexa.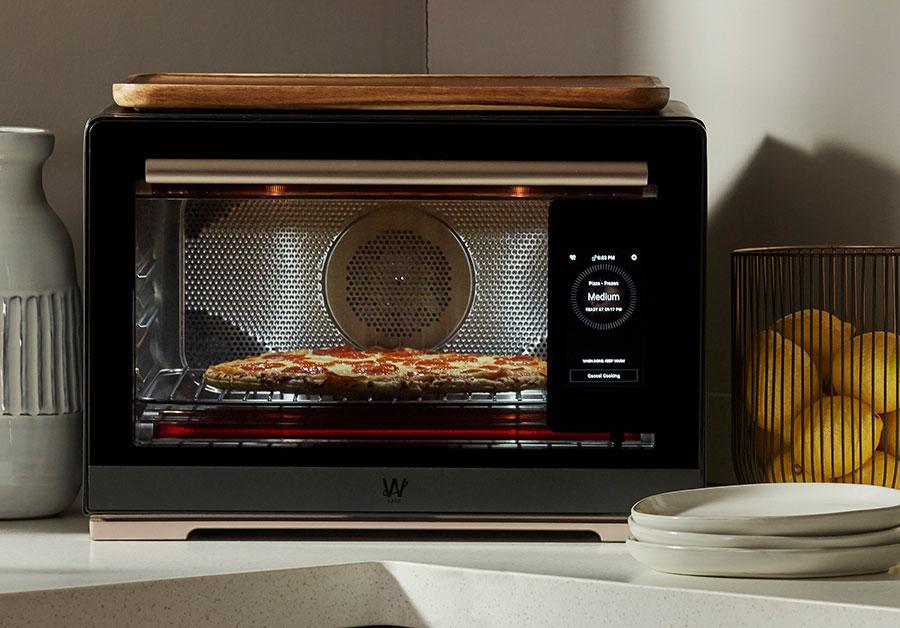 2. Smart WiFi Pressure Cooker from Instant Pot
The smart pressure cooker comes with built in Google Assistant to answer voice commands such as "Hey Google, set the program on my cooker to rice" and the cooker will begin the rice function! The Instant Pot can also be controlled from a smartphone app, allowing you to check the status of the cooker.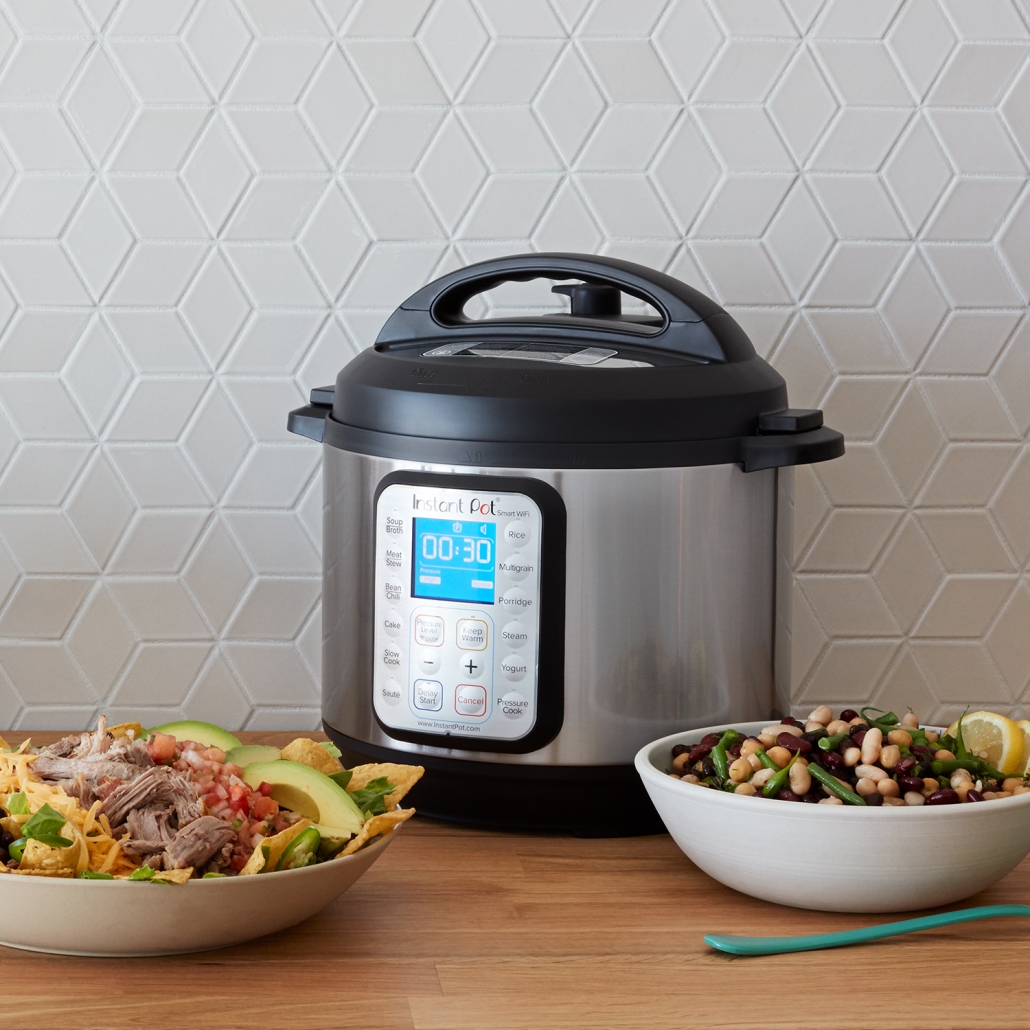 3. Automatic Pan Stirrer with Timer from Uncommon Goods
Some recipes require constant stirring and attention...until now! Just pop this gadget in the pan, set the timer and it will stir your dish for you!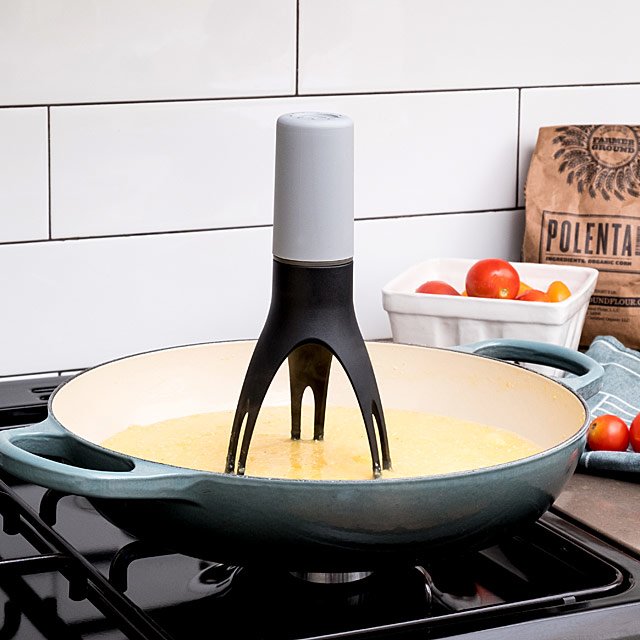 4. Smart WiFi Air Fryer from Cosori
Just like any smart WiFi device, the Cosori Air Fryer can be controlled from a smartphone app and voice commands. However, this Air Fryer has 11 different cooking modes allowing you to cook over 100 different recipes without even touching a button! What's more, the Cosori air fryer uses 85% less oil than a conventional fryer.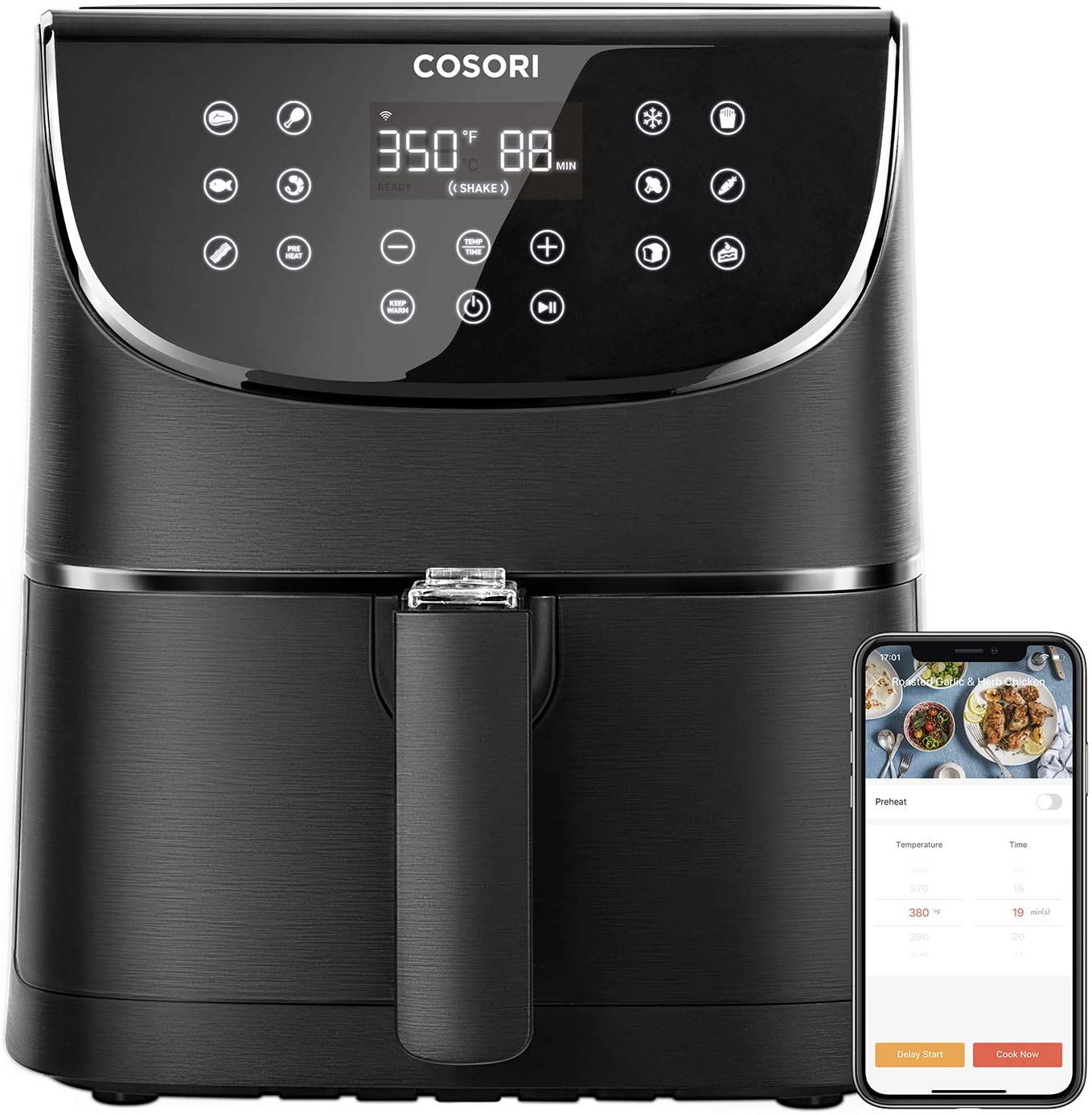 5. GeniCan Scanner
The GeniCan Scanner attaches to your rubbish bin and allows you to scan the barcodes of items you're throwing away. The scanned items are automatically saved to a shopping list on your smartphone. No barcode on the item? No problem. Just hold the item over the scanner, and use the voice command to tell the device what the item is.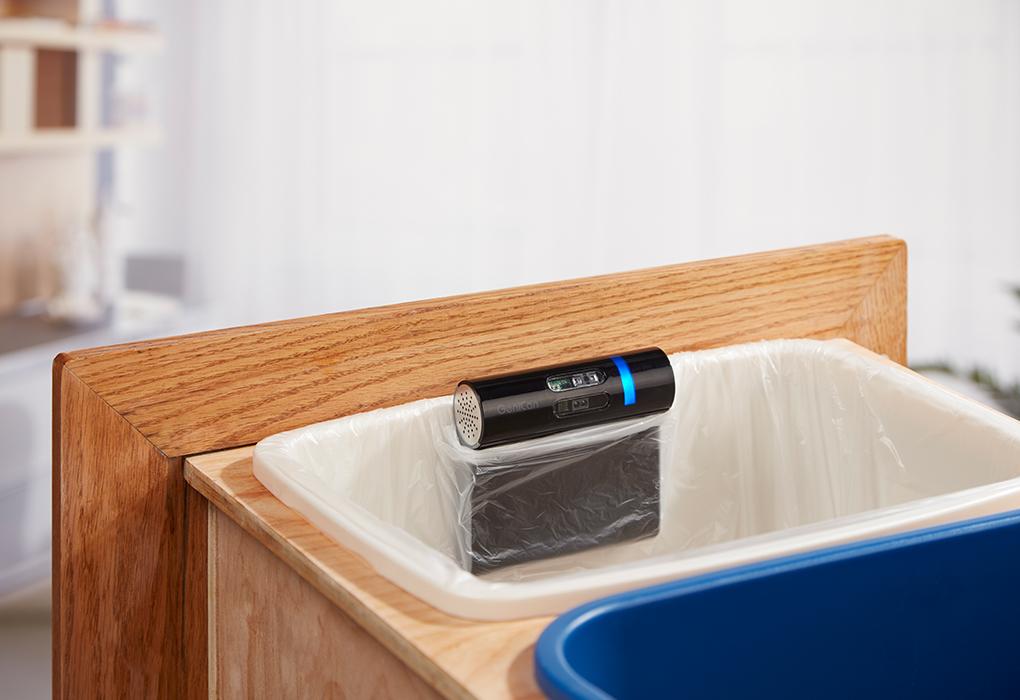 6. Smart Toaster from Revolution
Yes, smart toasters really do exist! With just about every device being compatible with voice commands and smartphone apps, the toaster is another device to be added to that list. Revolution has introduced this high-speed toaster that comes with a built-in touch screen to select the food you're toasting and to what point you'd like it toasted!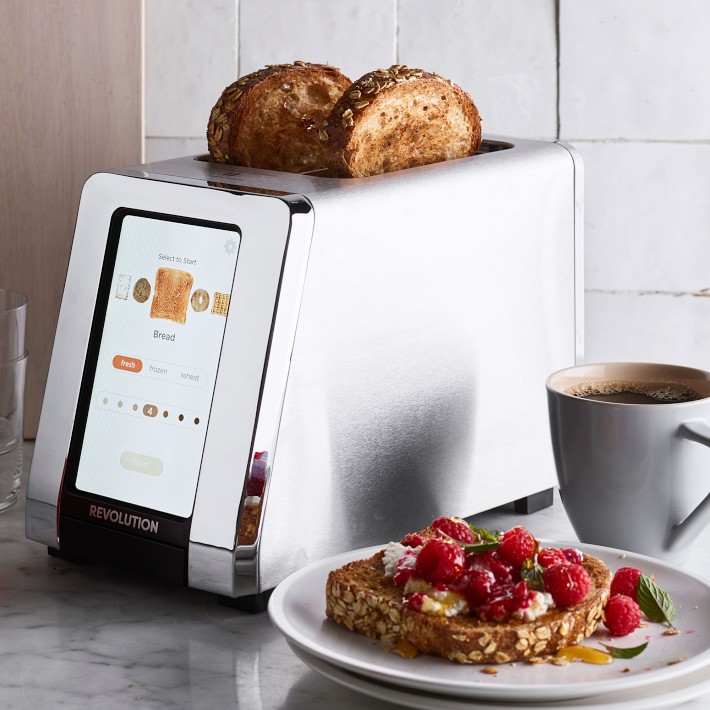 7. The June Oven
The June oven claims to be seven appliances in one, acting as a convection oven, air fryer, dehydrator, slow cooker, broiler, toaster, and warming drawer—all from one little spot on your counter. The oven can also be controlled from, you guessed it, your smartphone!