If you have friends or family visiting in August, here's a list of activities that you can fill your schedule with to entertain your visitors and make their visit to Malaga one to remember!
Spend a day at the Water Park
Aqualand in Torremolinos is a great place to take your guests - especially if you are planning on going with children. I believe Aqualand is the better of the two water parks on the coast, because it is reasonably priced and has a lot more attractions. During August, the park is open everyday from 11:00 until 19:00.
You can find more information on their website: https://www.aqualand.es/torremolinos/en/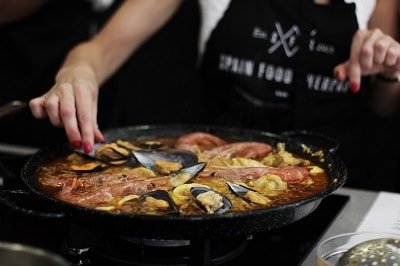 Take a Local Food Tour in Malaga Centre
Taking a food tour is a great way for you and your guests to soak up the culture and get a taste of local cuisine. Spain Food Sherpas are a company that host frequent food tours around the city centre of Malaga. You can choose to take a Tapas tour or a Tapas and Wine tour.
For more information, click here.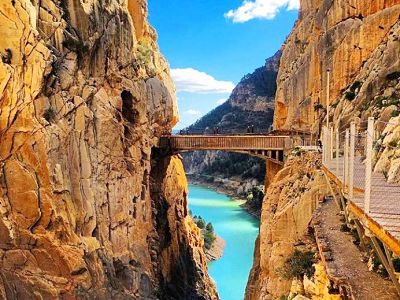 Walk Along the 'Caminito del Rey'
'Caminito del Rey' translated as the 'King's Pathway', is a walkway set against the steep walls of a gorge (a narrow valley between steep rocky walls) that is 100 metres above the river that runs beneath it. Built in 1905, the 'Caminito' is quite spectacular, with 3 kilometres of walkway for you to explore. 
You can book your adventure here: https://reservas.caminitodelrey.info/?lang=en
Enjoy Water Sports in the Mediterranean
Both Fuengirola and Benalmadena Ports have a lot to offer when it comes to water sports. You can head down to Fuengirola and experience incredible views from the sea with Pirate Parasailing. You can go dolphin watching, rent a jet ski or private boat (no license needed), or perhaps something a little more relaxing, such as Paddle Boarding. 
A Floating Water Park in the Sea - Great for Children
Costa Water Parks are floating obstacle courses along the coast, and they are great fun for children or the whole family. You can find 3 different parks in Fuengirola, 1 in Benalmadena and 3 in Marbella. 
Discover more here: https://www.costawaterpark.com/en/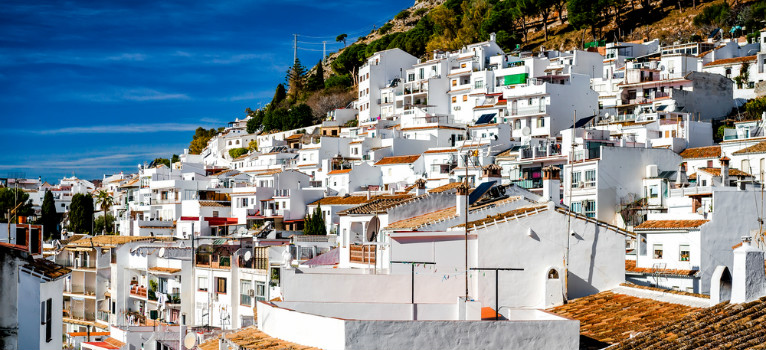 Visit the Old Villages in Benalmadena and Mijas
Benalmadena Pueblo and Mijas Pueblo are great spots to visit and absorb Spanish culture. Why not take a trip to one of the villages in the evening and enjoy the sunset when the weather is cooler. 
Plaza de Chinorros - Fuengirola
This vibrant square in the centre of Fuengirola is a spectacular location to enjoy lunch or dinner. The beauty of 'Plaza de Chinorros' is that it is not commonly known by tourists, so all the restaurants in the square and the many side streets that surround the square are not tourist traps. You are guaranteed to have a great meal amongst the buzz in the square.
Malaga Feria 
From Thursday 15th August until Saturday the 24th August, Malaga will host a spectacular celebration, both in the centre of Malaga during the day (Calle Larios) and near the Palacio de Congresos at night time. During the day, you can enjoy the many street performances and decorations, and at night you can visit some of the many 'Casetas' which offer local food and drink.