On Monday 18th May, Malaga moved into Phase One of easing lockdown restrictions. Here's what Phase One means and what we're allowed to do during this time.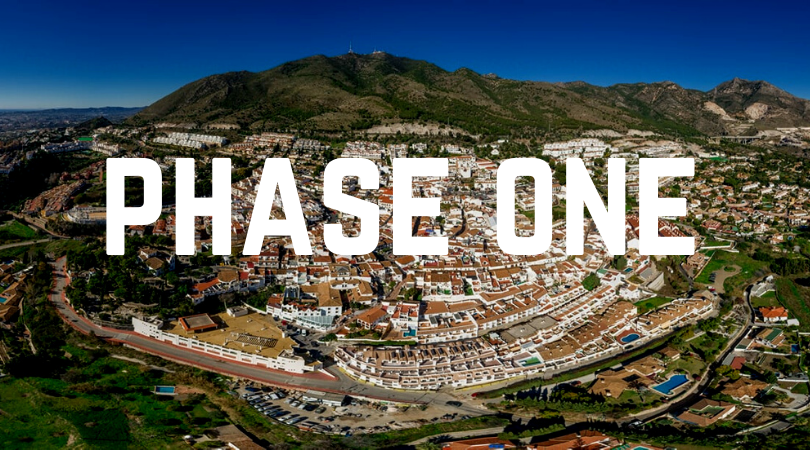 Phase One will allow gatherings of up to ten people. This rule applies whether the gathering is taking place in someone's home or at a bar, restaurant or cafeteria. In areas where social distancing is not possible (public transport, indoor establishments) it is obligatory to wear a mask. 
Phase One saw the reopening of numerous bars, cafeterias and restaurants across the province after being closed for over two months. However, only premises with outdoor seating are allowed to reopen. Such premises are limited to 50% capacity and tables must be positioned at least 2 metres apart from each other. 
Many small businesses (hairdressers, hardware shops) are open and can serve customers as long as social distancing measures are followed. Also, businesses with larger premises such as car showrooms and clothes shops are open with social distancing measures in place. Hotels are allowed to reopen as long as communal areas within the hotel are closed. 
Places of worship are open at 30% capacity. Cultural events of up to 30 people can be held indoors at 30% of the venue's capacity. Cultural events of up to 200 people can be held outdoors.
Sports facilities where there is no physical contact between people (golf, tennis, athletics) are open. Timetables for walks and exercise from Phase 0 are still in place.
Travelling within the province of Malaga is allowed. Travelling from Malaga to another province is not allowed during Phase One. Members of the same family are allowed to travel together in a private vehicle. If those travelling in the same vehicle do not live together, a limit of one person in each row of seats applies and everyone must wear a face mask.
Even though some restrictions have been lifted, many businesses still choose to remain closed for the time being.
Sources: Sur in English, Spain in English.