Author: Jordan Hayes - Social Media Marketing
We cannot help but notice that Christmas is here once again, and the beginning of December in Malaga is traditionally known for Christmas markets and festivals. For this article, we are going to give you all the information you need to get in the festive mood and make the most of the Christmas festivals near you.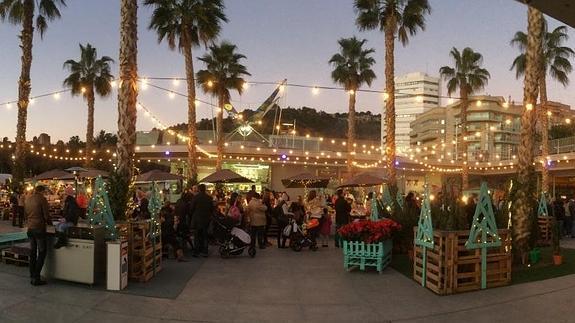 Christmas Markets and Festivals
Malaga Pier One
To kickstart the festive season, Malaga's Pier One (Muelle Uno) is holding a Christmas festival/market until January 13th 2019. Here you will have the opportunity to try local Christmas foods, such as Mantecados and relax with Mulled wine whilst taking in the beautiful view across the sea.
Arroyo de la Miel, Plaza Mezquita
The traditional Christmas market in Arroyo de la Miel is taking place on the 8th December. Here you will experience Christmas traditions from 25 different countries, and enjoy a variety of performances from each country.
Malaga, Paseo del Parque
This Christmas market is situated near Calle Larios, giving you the opportunity to experience the famous Christmas lights whilst enjoying the buzz of the market. You can head down to this market all the way up until 5th January.
Puerto Banus
Puerto Banus is holding its first Christmas market this year, where there will be a range of traditional foods to try and entertainment to enjoy. This market will be taking place until 6th January.
Jordan Hayes
Social Media Marketing for Rainbow Realty
Are you thinking of selling your property? Contact us below! If you list your property with Rainbow Realty, we will provide you with a free energy certificate (required by Spanish law - worth €145) and a complimentary social media marketing campaign!