The Malaga Feria is one of the biggest celebrations in the city, attracting many locals and tourists who enjoy delicious food and drink, and the many performances in the 'casetas'.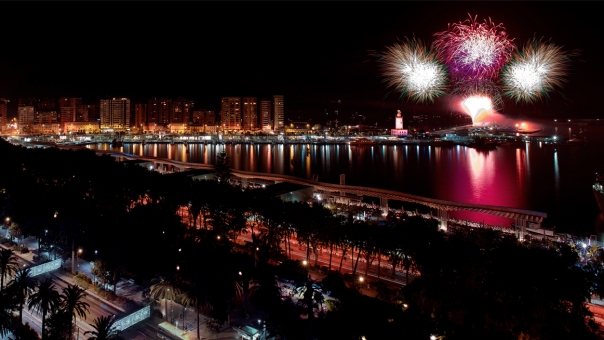 When is it?
This year, the Feria will start on Wednesday 14th August with a spectacular fireworks display on the 'Malagueta' beach at midnight. There are many great spots in Malaga where you can get a great view of the fireworks, such as the Gibralfaro viewpoint, Pier One and rooftop bars.
The Feria will end on Saturday 24th August.
Where is it?
During the day, the Feria will take place in the centre of Malaga. Calle Larios, Plaza de la Constitución and other surrounding streets are the main areas for the day Feria. The atmosphere is always incredible, with the streets full of people enjoying the festival.
The day feria ends at 18:00 and at night, the night feria begins at the fairground next to the Palacio de los Congresos, also called Cortijo de Torres.
The night feria is packed with rides and 'Casetas', which are booths that sell local food and drink and host many performances. Temperatures are also cooler at night, which attracts more festival-goers.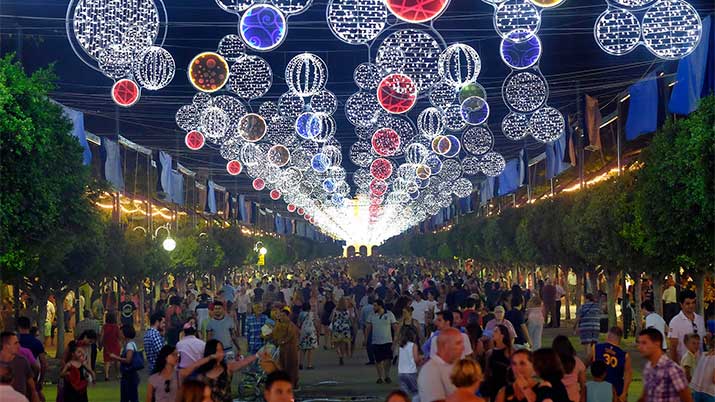 How should I get there?
For both the day Feria and the night Feria, the best method of transport is the Train. 
For the day Feria you can get off the train at the last stop - Malaga Centro-Alameda. Calle Larios is a short walk from the train station. 
For the night Feria you can get off the train at Victoria Kent. The fairground is just a short walk from the Victoria Kent train station.